ADDITIVES AND RAW MATERIALS
Officially we represent three big companies namely, Palsgaard A/S from Denmark who is one of the leaders in production of emulsifiers for food industry, Sensus from Nederland who is in top three producers of inulin/oligofructose in the World and Olam from Switzerland who became the biggest producer of cacao powder, cacao butter and cacao liquor.
Please find more information related to our principals below or visit their website.

We represent company PALSGAARD A/S for more than 20 years in Serbian market, Palsgaard A/S is the inventor of the modern food emulsifier, it was established in 1919 – and they still have their headquarters where it all began in a 600-year in old manor house complete with moat and surrounding park, forests and farmland. Proud traditions of quality and craftsmanship underlie today's broad product range, which includes high-performing emulsifiers and stabilizers for margarine, bakery, dairy, ice cream, soy, confectionery and fine foods as well as functional agents for polymer applications. Emphasis is placed on effectiveness, innovation and strict food safety procedures.
Palsgaard has served the global food processing industry for decades and their continued ability to serve their customers is ensured by the company's status as a self-owning foundation with significant financial assets, which allows the company to take a long-term view with focus on experience, credibility and thorough know-how of customers' processes and challenges.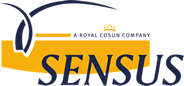 We represent company Sensus from year 2000 in Serbian market, Sensus offers inspiration for tomorrow's health with the innovative food ingredients Frutafit® inulin and Frutalose® oligofructose. Consumers are getting more focused on their food choices. Healthier lifestyle and healthy food choices therefore go hand in hand. Sensus helps to food companies to offer solutions to satisfy this rapidly growing demand.
Besides being one of the leaders in manufacturing inulin in the world they are also a dedicated and inspired team of food specialists. They work closely with our customers and business partners, providing effective support in developing and marketing the foods of today and tomorrow and these healthier food products will be even more successful if they taste great. Sensus is inspired by inulin and this inspiration is their drive to create great tasting healthier products.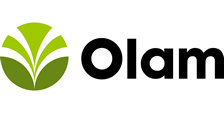 Olam has built its cocoa business by combining their unique and unparalleled strengths at origin with market presence as well as research, information, analysis and futures market expertise. Over a number of years they have clearly demonstrated their capability in the supply chain to offer traceability, transparency and trust for their customers. In October 2015, they created a new entity, Olam Cocoa, following the acquisition of ADM Cocoa. In combining a leader in cocoa bean sourcing with one of the world's leading cocoa processors, they have formed a fully integrated cocoa business that supplies cocoa beans and cocoa products, establishing a new dynamic in the industry. Their team is a highly motivated group of 2,400 chocoholics who believe in their business and the cocoa and chocolate industry.
REFERENCES
Serbia
Ice cream and dairy industry:
- IMLEK AD
- MLEKARA SUBOTICA
- FRIKOM
Confectionary
- PIONIR
- DR. OETKER
- NESTLE
- SWISSLION TAKOVO
- JAFFA
- BANINI
- BAMBI
Oil industry
- DIJAMANT
- VITAL
- POLIMARK